To-do Lists 2 new features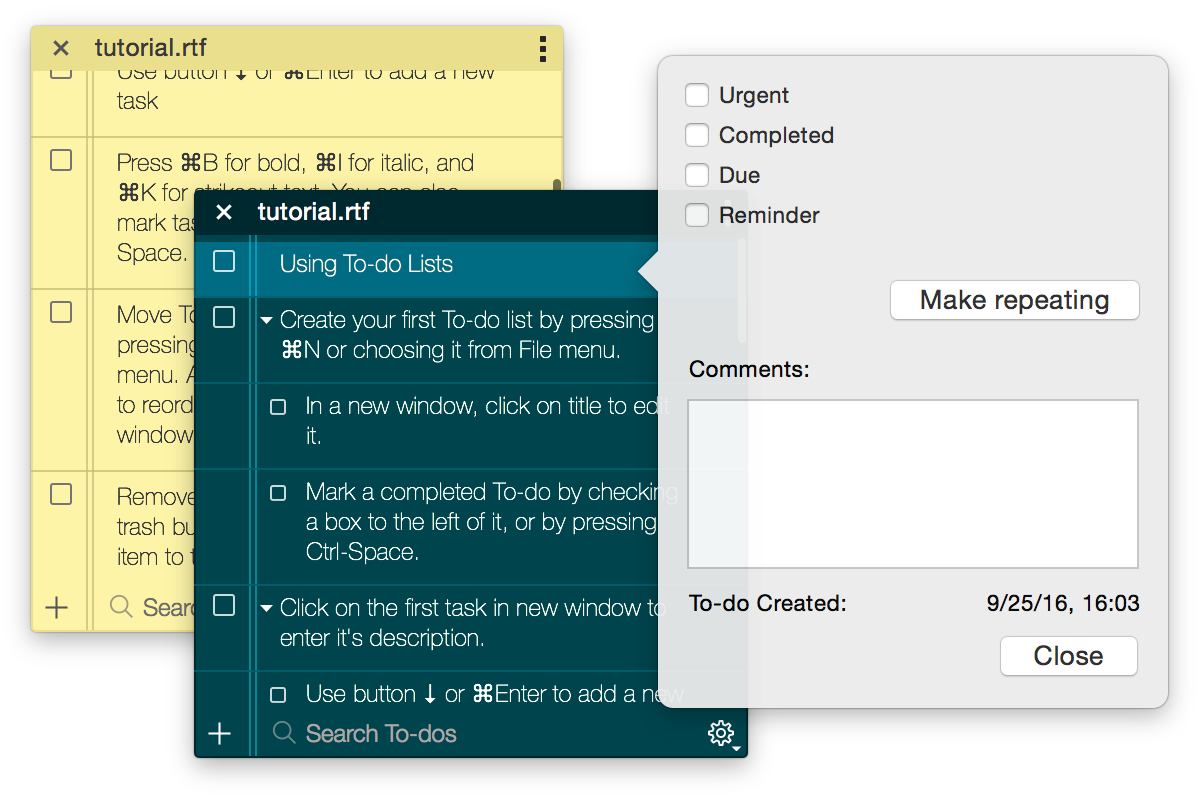 Here is the short list of changes between version 1.x and 2.0:
New flat design
Multiple task selection : move, delete and change task options for selected tasks
Due dates and alarms dependent on due dates
Add notes to your tasks
Repeating tasks
Search
Subtasks with configurable levels of nesting: from 0 (plain list) to unlimited number for those who like to have subtasks of subtasks of subtasks of their tasks
Additional menu buttons replace right-click menu (did you ever know that each element of the list has it's own right click menu?)
Removed trash can icon: now shift-drag items outside of the list or drag them to the Trash to delete
Configurable vertical spacing
Extended undo: now almost every operation can be undone
You are welcome to try To-do Lists 2 new features before the official release, and help us by reporting any issues, bugs or just your opinion to our support e-mail. We are limited in development resources, so you can encourage us and speedup the development by using the application, suggesting new features or helping with translation to your native language.
You can download the latest version of To-do Lists 2 by pressing the button below.
Version 2.0.3, released Sep, 23 2022.
Requires macOS 10.10+